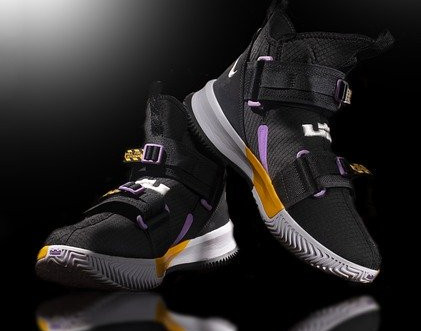 LeBron James Asks Why Doesn't America Love Us
Unfortunately, what we witness in America and around the world is a spiritual thing. It's internal, as in a family affair; it's between the CREATOR of the nation of Israel and HIS people. When we see and witness things such as what happened to George Floyd last year, it is a foregoing sign for us to realize something.
We're in the house, spiritually speaking, of another god and not our own. By "we" I speak of black people, negro, niger, and colored, who originally was of the stock of Israel. WHAT DO I MEAN?
GOD ALMIGHTY rules the earth, but different rebelling gods rule the nations. The GOD of the currently known "black man" is allowing the conditions of HIS people because they wanted to go live with and like "Jimmy" and "Becky" and "Muhammed" and "Ling." They wanted the other nations and their gods and the GOD of Israel warned them they would be treated horribly in these nations. We are witnessing the truth of the LORD's word which led NBA superstar, LeBron James to ask publically why America doesn't love black people!
We can tell you why?
It is summed up in this chapter but these verses below…
64 And the Lord shall scatter thee among all people, from the one end of the earth even unto the other; and there thou shalt serve other gods, which neither thou nor thy fathers have known, even wood and stone.
65 And among these nations shalt thou find no ease, neither shall the sole of thy foot have rest: but the Lord shall give thee there a trembling heart, and failing of eyes, and sorrow of mind:
66 And thy life shall hang in doubt before thee; and thou shalt fear day and night, and shalt have none assurance of thy life:
67 In the morning thou shalt say, Would God it were even! and at even thou shalt say, Would God it were morning! for the fear of thine heart wherewith thou shalt fear, and for the sight of thine eyes which thou shalt see.
---
Here is the original article from Yahoo that reported Lebron's sentiments!
LeBron James has added his voice to those of prominent athletes around the world expressing outrage over the death of George Floyd.
In a Twitter post-Sunday morning, the Lakers star wrote, "Why Doesn't America Love US!!!!!???? TOO.
This isn't the first time James has spoken out on social media since Floyd, a black man, died in police custody in Minneapolis last week. A video of the incident shows white police officer Derek Chauvin holding Floyd down by putting his knee on Floyd's neck for more than eight minutes.
At one point, Floyd says, "I can't breathe," before losing consciousness. Chauvin, fired by the Minneapolis Police Department, has been charged with third-degree murder.
---
On Instagram, James posted an image of Chauvin pinning Floyd down alongside an image of former San Francisco 49ers quarterback Colin Kaepernick kneeling during the national anthem, with the words "This … is why."
James also posted a photo of himself Wednesday wearing a shirt with the words, "I can't breathe," which he wore during warmups for a game following the 2014 death of Eric Garner in New York. On Saturday, James shared reactions from activist and rapper Killer Mike and video clips from late-night talk show host Jimmy Kimmel and Ana DuVernay, who co-wrote and directed the Netflix drama "When They See Us," about the Central Park Five.
James isn't the only professional athlete or coach calling for justice in the wake of Floyd's death.
---
Former NBA player Stephen Jackson, who was friends with Floyd, has taken part in protests in Minneapolis. The 14-year NBA veteran called Floyd "my twin" while speaking during a rally Friday. "A lot of times, when police do things they know that's wrong, the first thing they try to do is cover it up, and bring up their background — to make it seem like the . . . that they did was worthy," Jackson said during the rally.
"When was murder ever worthy? But if it's a black man, it's approved." In addition to Jackson, Minnesota Timberwolves players Karl-Anthony Towns and Josh Okogie attended the rally.
---
---
We do not want to cause division but we can only come to this truth through dialogue awareness and teaching. If we have these, we will be much better off and the earth will return to its' normal and natural course, including the people.