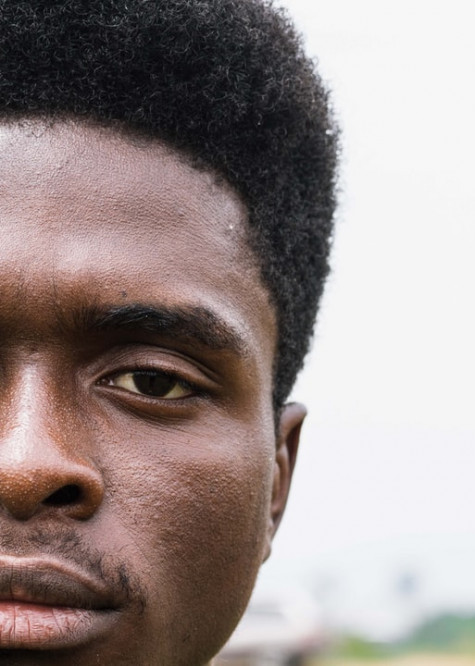 52 Black Ex-Franchisees Sue McDonalds for 1Billion
McDonald's is facing a new lawsuit from Black former franchisees who say they faced decades of discrimination at the fast-food chain.
A complaint filed by 52 former franchisees on Tuesday in the US District Court for the Northern District of Illinois is seeking more than $1 billion, collectively, in direct damages from McDonald's.
Franchisees in the complaint said they faced "systematic and covert racial discrimination," with the company denying them the same opportunities as their white counterparts. McDonald's has to approve all new franchisees, and the lawsuit argues it "systematically steered" Black franchisees to buy locations in Black neighborhoods. These locations tend to have higher insurance and security costs while bringing in less revenue.
=
31 Thine ox shall be slain before thine eyes, and thou shalt not eat thereof: thine ass shall be violently taken away from before thy face, and shall not be restored to thee: thy sheep shall be given unto thine enemies, and thou shalt have none to rescue them.
=
One franchisee said in the complaint that Black franchisees were at such a significant disadvantage that acquiring McDonald's locations as a Black franchisee was a "financial suicide mission."
The franchisees say they lost more than 200 McDonald's locations over the past decade because of misconduct by the company. The franchisees are seeking compensatory damages averaging $4 million to $5 million a store, with collective damages of more than $1 billion.
Dozens of other Black franchisees have been forced out of the chain over the past two decades, according to the complaint. The complaint says there are only 186 Black McDonald's franchisees, down from 377 in 1998.
---
Fifty-two Black former McDonald's franchisees are suing the fast-food giant, seeking more than $1 billion in damages.
The franchisees say they were forced to close or sell more than 200 McDonald's locations because of "systematic and covert racial discrimination."
One franchisee in the complaint described acquiring McDonald's locations as a Black franchisee as a "financial suicide mission."
"Based upon our review, we disagree with the claims in this lawsuit and we intend to strongly defend against it,"
McDonald's CEO Chris Kempczinski said in a video message on Tuesday morning.


---

52 Black ex-franchisees file a $1 billion racial-discrimination lawsuit against McDonald's, claiming the company sent them on 'financial suicide missions'

A complaint filed by 52 former franchisees on Tuesday in the US District Court for the Northern District of Illinois is seeking more than $1 billion, collectively, in direct damages from McDonald's.

Franchisees in the complaint said they faced "systematic and covert racial discrimination," with the company denying them the same opportunities as their white counterparts. McDonald's has to approve all new franchisees, and the lawsuit argues it "systematically steered" Black franchisees to buy locations in Black neighborhoods. These locations tend to have higher insurance and security costs while bringing in less revenue.

One franchisee said in the complaint that Black franchisees were at such a significant disadvantage that acquiring McDonald's locations as a Black franchisee was a "financial suicide mission."

The franchisees say they lost more than 200 McDonald's locations over the past decade because of misconduct by the company. The franchisees are seeking compensatory damages averaging $4 million to $5 million a store, with collective damages of more than $1 billion.

Dozens of other Black franchisees have been forced out of the chain over the past two decades, according to the complaint. The complaint says there are only 186 Black McDonald's franchisees, down from 377 in 1998.

Related: Every difference between U.K. and U.S. McDonald's




Every difference between UK and US McDonald's including portion sizes, ingredients, and exclusive items

From calorie count to portion sizes, we ordered everything on the UK and US McDonald's menus to find out the big differences between the two.

"But for Plaintiffs' race, McDonald's would have offered Plaintiffs profitable restaurant locations, opportunities for growth and expansion, on equal terms as White franchisees, rather than forcing them out after decades of sweat and tears dedicated to the franchise," the complaint says.

McDonald's said that, while it has consolidated its total number of franchisees, the overall proportion of Black franchisees within the system is unchanged. (Business Insider previously reported that from 2007 to 2017, Black franchisees went from making up 13.4% of all McDonald's US franchisees to 12.5% of all US franchisees.)

"My priority is always to seek the truth," McDonald's CEO Chris Kempczinski said in a video message about the lawsuit to employees and suppliers on Tuesday morning.

"When allegations such as these occur, I want them investigated thoroughly and objectively," Kempczinski continued. "That's been our approach to this situation. Based upon our review, we disagree with the claims in this lawsuit and we intend to strongly defend against it."

McDonald's said in a statement to Business Insider that the company categorically denies the allegations, saying that they "fly in the face of everything we stand for as an organization and as a partner to communities and small business owners around the world."